Do You Have A Project We Can Help With?
About Care 4 Quality
Care 4 Quality specialises in Care Home Quality Compliance. Helen Fuller, Founder and Managing Director and an approved panel of more than 25 consultants cover the UK. They offer many services, each of which are tailored completely to care homes and their business needs. The company has a wealth of experience of managing various care settings, they also have a real passion for quality assurance within the care environment. In particular they work with individual care homes and care home groups, carrying out unannounced and announced audits and assisting with Quality Monitoring in partnership with the homes as required.
I cannot recommend Darren & Anthony from Ampology highly enough having engaged them to design and build my Company's new website. Right from the planning, designing, finalising through to going live they have been exceptional. They got to know about my company, understood it so that this could be truly reflected in the finished website. Super-efficient and responsive. Thank you!.

Helen Fuller • Managing Director • Care 4 Quality
Project Gallery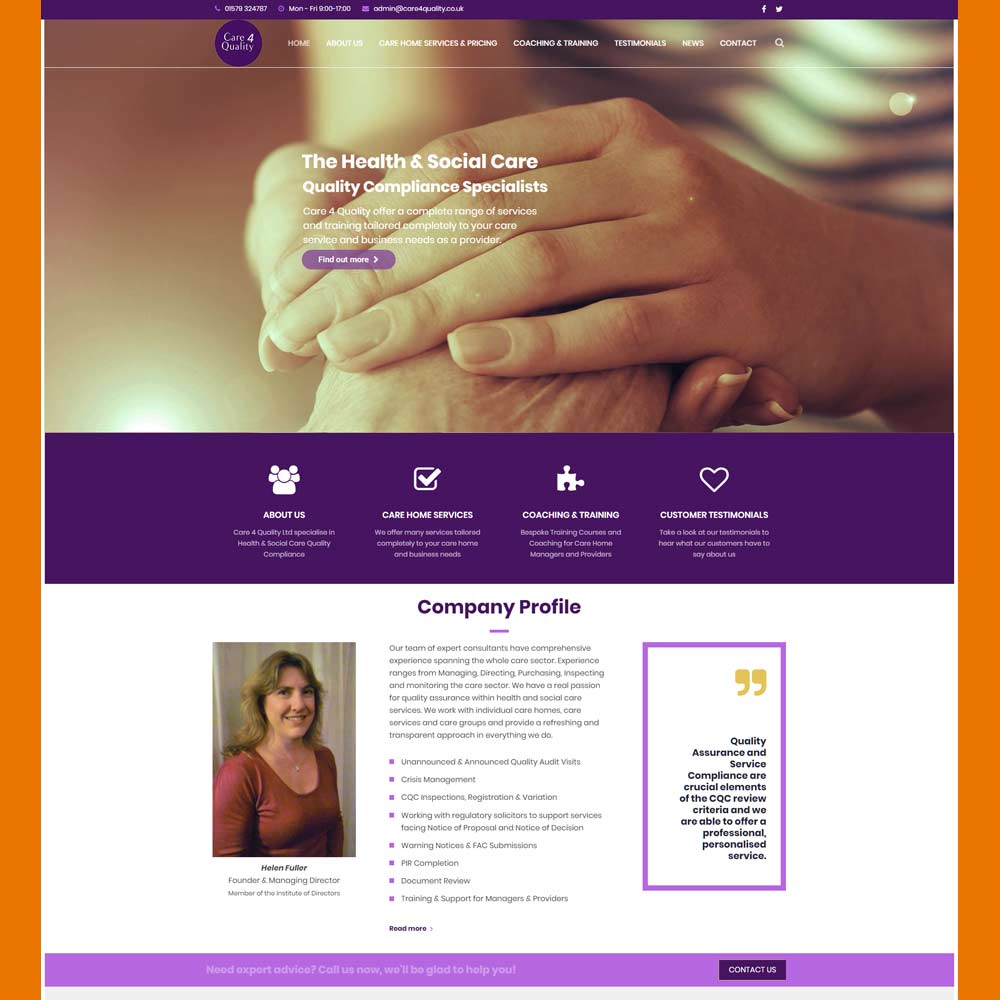 Project Details
PROJECT
Digital Marketing Strategy
Website Design and Development
E-Commerce
Search Engine Optimisation (SEO)
Pay Per Click (PPC)
Content Creation
Website Analytics
Industry Sector
Healthcare
LOCATION
Cornwall & Hampshire
CONTACT
Helen Fuller
Managing Director
DATE
November 2017 to date
WEBSITE