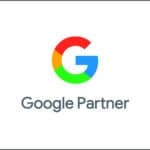 How we work
Our Digital Marketing Services
Customer Testimonials
Since contacting Ampology to re-vamp our website, they have worked in a competent and professional manor, taking the time to fully understand our business, website needs and goals.

The new website was passed to us just before lockdown when I then found myself with the time to fully understand the excellent Avada WordPress theme they recommended. With the help and expert knowledge of both Darren and Anthony we now have the website we desired including many features that we believe will give us the competitive edge in our industry.
We were looking for an affordable innovative web development company to work with us in designing our new website and Ampology Digital more than delivered.  We have seen an immediate increase in website traffic which has resulted in over 100 contact enquiries within 2 months.  They took the time to understand who we were as a company and gave us amazing advice throughout the whole process.  Not only are they professional, they delivered an exceptional service and met our tight timeline for our go live date.  We are really pleased with the new website
We required a secure and well maintained website in a very short time frame. Ampology were recommended to us and the service is second to none. Our experience and ongoing service is very responsive and on point, which for us is vital.
"We've been working with Ampology for over a year. We initially engaged them to help with our SEO and PPC campaigns. Since then, they have helped us to improve our entire digital marketing programme and recently built us an awesome new e-commerce website in WordPress using WooCommerce. Darren and Anthony are extremely knowledgeable and are a pleasure to work with, they've become a valuable extension of our marketing team."
"I've been working with the guys at Ampology for several years now. Initially they assisted us to create our website and then moved on to search engine optimisation (SEO) and the results have been fantastic. We rank top for most of our critical keywords and our website has become one of our best source of leads. Additionally, they helped setup our PPC campaign, which also delivers great results for us. I can absolutely recommend Ampology to anyone looking for a flexible and knowledgeable digital marketing partner. They have become an integral part of the IT Champion team."
"When it comes to digital marketing there are plenty of commentators who talk a good talk, but Darren and Anthony actually make it happen.  Appointed just over a year ago, they have transformed our digital marketing strategy, increasing sales leads through cost-effective management of our PPC campaigns and spearheading activity that has increased our SEO rankings.   They are passionate about what they do and when they say they will do something it is done:  on time and within budget.   In an environment that can quickly eat away at budgets, I know I can rely on them to ensure we focus on what is essential to help us achieve our objectives.  Not least, they are great people to work with and I continue to learn a lot from their wealth of talent and experience."
"I can't recommend Darren and Anthony enough! Their vast expanse of both technical and industry expertise have made them an irreplaceable extension to our team. Since working with them, our PPC campaigns have been cost-effective, which was far from the case before we worked with them. And they have guided us flawlessly from the start of our SEO journey and provided us with tangible results. If you're looking to up your digital game, and see true return on investment – Look no further."
"OfficeLabs is not your traditional IT provider and we needed a forward thinking agency who could not just understand our services but how to present them to visitors of our website. Ampology surprised us with their grasp of our business and subject matter. Where other agencies went through the motions of producing a generic one-size-fits-all site, Ampology took the time to work closely and advise on content, message and delivery to our target audience."
"I cannot recommend Darren & Anthony from Ampology highly enough having engaged them to design and build my Company's new website. Right from the planning, designing and finalising, through to going live they have been exceptional. They got to know about my company, understood it so that this could be truly reflected in the finished website. Super-efficient and responsive. Thank you!"
"Anthony is one of the most experienced and respected SEO's that I have ever worked with. His industry knowledge is second to none as his is ability to keep abreast of an ever changing industry. In a sector that is shrouded in mystery and false promises, Ant stands out for his professionalism, honesty and results. A true pleasure to work with."
"Darren is a multi-talented entrepreneur with a wide experience in commercial IT, sales and marketing and business development. He combines his unrivalled passion for the subject with a creative edge rarely found. He is a born leader and inspires others to follow his evangelism and driving positive business change. He is organised, challenging, competitive and an inspiration to work with. Darren is a highly valuable asset for any size of organisation"