Do You Have A Project We Can Help With?
About Deacon Insurance
Deacon, based in Bournemouth since 1990, has grown to become one of the biggest and longest established brokers specialising in buildings insurance for blocks of flats. More recently, they have added let property to their portfolio, providing cover for professional landlords as well as buy-to-let investors. They work with a panel of well-known insurers and are trusted to insure more than £14 billion pounds worth of property, ranging from just two flats in a converted property to more than 200 in a purpose built block – and every type of block in between.
When it comes to digital marketing there are plenty of commentators who talk a good talk, but Darren and Anthony actually make it happen.  Appointed just over a year ago, they have transformed our digital marketing strategy, increasing sales leads through cost-effective management of our PPC campaigns and spearheading activity that has increased our SEO rankings.   They are passionate about what they do and when they say they will do something it is done:  on time and within budget.   In an environment that can quickly eat away at budgets, I know I can rely on them to ensure we focus on what is essential to help us achieve our objectives.  Not least, they are great people to work with and I continue to learn a lot from their wealth of talent and experience.

Jan Goodchild • Acquisition Marketing Manager • Deacon (Part of Gallagher)
Project Gallery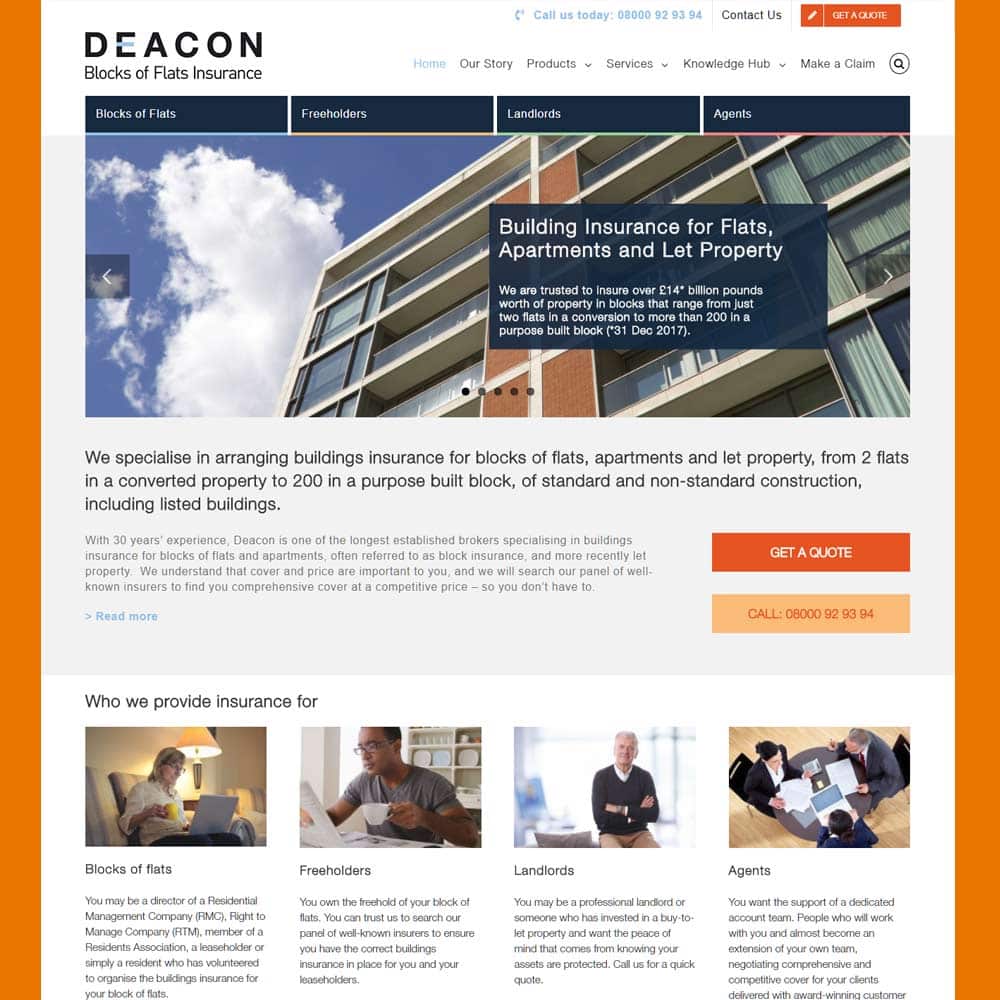 Project Details
PROJECT
Digital Marketing Strategy
Website Design and Development
Search Engine Optimisation (SEO)
Pay Per Click (PPC)
Content Creation
Website Analytics
CLIENT
Deacon Insurance (Part of Gallagher)
Industry Sector
Insurance
LOCATION
Bournemouth & London
CONTACT
Jan Goodchild
Acquisition Marketing Manager
DATE
October 2017 to date
WEBSITE